weather's been sooo cool! i mean, i shouldn't be surprised since it is three weeks into october (wow!)- but i am loving wearing my trusty gray boots that ryan hates, lots of layers, and scarves... so happy :)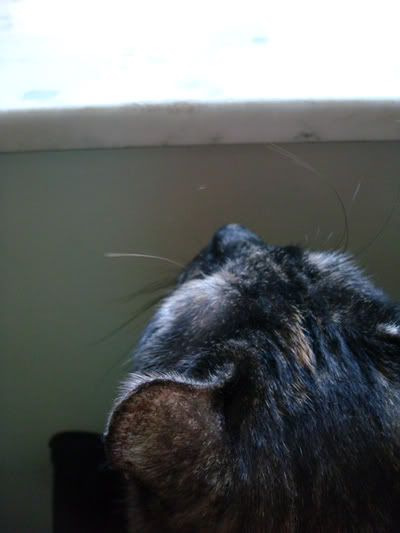 i think the best purchase i have made recently has to be that huge bag of birdseed. i guess the south philly birds finally all got the memo, and at any given time there are about ten little birdies and 1-2 pigeons on my roof! lilly loves it. it makes me so happy that she has birds to look at again, since it used to be like her favorite thing ever in my old apt. right now she is sitting on a pair of folded jeans on my radiator, peeking her head over the windowsill... i think she realized that all the noise she makes getting up and sitting in the windowsill scares most of the birds off! ha she is so fat and cute! it's just amazing considering i saw NO birds whatsoever in this neighborhood when i moved in, and now there are bunches!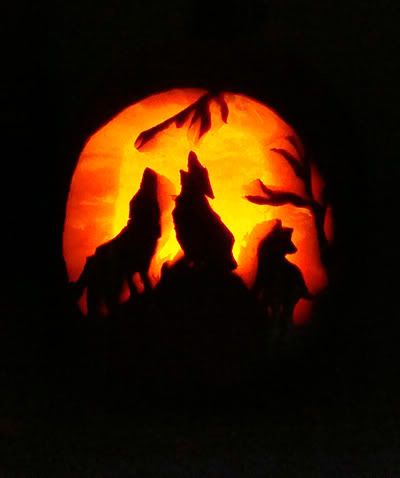 i had a really fun (hallo)weekend-- i actually went to another haunted house, something i swore never to do again, and it wasn't terrible! i was a big baby and almost backed out, even after paying, but it was a few house walk-throughs, a forest walk through, and a haunted hayride. plus, it was a little trip to delaware so that was fun, too! i also got to help ryan make a pumpkin cheesecake from scratch, pick pumpkins with ryan (and bridget & dan) at linvilla orchards again, then got together with a huuuuuge group to carve them (and eat pumpkin seeds and drink pumpkin beer)! mine is the second picture, and it was from a template in a CVS carving kit. ha! it was messy and cute fun with everyone. and i actually got to bring my copies of hocus pocus & earnest scared stupid along! nobody but me likes the latter, though, eep- we turned it off 15 minutes in.




also! lastly! i finally scanned in all of my polaroids (that i could find) since i bought my camera, back when i was like 13... and i decided on a new way to display some of them, rather than hanging them on my art-clothesline. i am starting a new blog at http://polaroidsandnotes.blogspot.com that i'll start updating a little bit when i find time this week-- lots of homework, studying, work, and finally some orders trickling in. whew! busybusy.