eep. just a few more hours left before it's august! if my birthday wasn't in august, i think it would be my least favorite month... in august, the summer really, really tries to get its hottest, most humid days in before the fall. no major holidays. it's just hot and blah and awful and you know that september (omg, i cannot wait) is around the corner.

i can't believe i just said that. september is around the corner. but it is!

here's a little gocco goodness... my newest print. in order to use one screen and two VERY CLOSE colors, i did some intense ink blocking (see first pic). which still allowed a little seepage and mixing, unfortunately, but still achieved the main idea.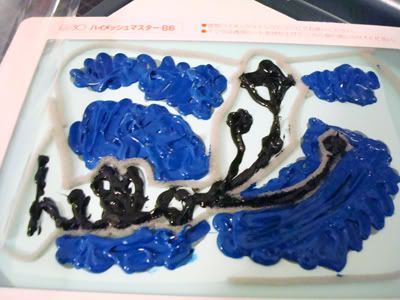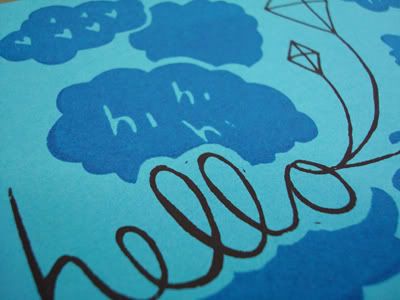 i also had a very promising interview today... for my dream job... so hopefully if i mention it again it means i got it! if i don't say anything, that means i didn't get it and my life is basically over because i want it sooo bad.
ho hum, getting the last of school stuff together too. which feels very weird. transferring has been the biggest hassle of my whole life.
i hope everyone had a great july! i have no idea where it went. it was very sleepy and art-ful and hot. but good!

-- ohh! almost forgot. if you want to get to know me (as an artist) a little better, diffraction did a GREAT interview that you can check out at dif-fraction.blogspot.com/. the blog itself is really neat, with tips & tricks for etsy'ers as well as other great interviews. i can't get it to load on firefox on mac and have to use safari, but that just might be me-- you have been warned, though!