+this is my little roof deck. woke up about 830 to beautiful, three inches of snow! very exciting. but now, i am stuck in my apartment waiting for ryan to get back from school stuff. i was going to make plans for today, but the gorgeous snow turned to a really disgusting mist that is melting everything. i went to the grocery store a few blocks away, and the sidewalks are gray slush that are soaking my feet, gorgeous boots included.




+i just want to show my boots. maybe the most important fashion lesson i learned this year (the hard way, btw) is to freaking tuck your pants into your socks before trying to wiggle into slouch boots. i'm hoping to pass on this knowledge, because it really knocked five minutes off my routine. FIVE MINUTES OF PUTTING ON SHOES.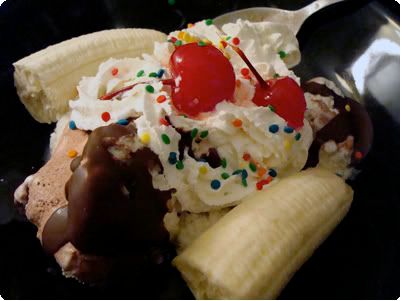 +the sundaes i made ry and i for dessert night last night. we've skipped the past few weeks, so this was a real treat. HOW CUTE IS THAT.