that is SO FUNNY and idk why. the bear just cracks me up!

sooo, what's new? finally finished all of my cloth napkins (and one towel)!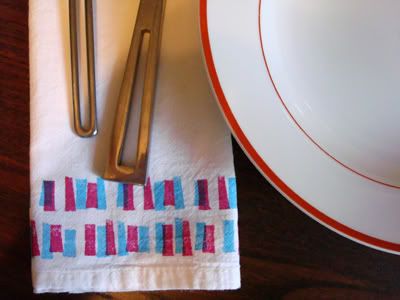 ...much more on my etsy and flickr-

well, i'm applying for my dream job again but don't want to talk about it in case it doesn't work out... my bike is all done, except for the (white!!) handlebar tape. umm, i am talking to a consignment shop in west philly, as well as planning a thank you package, trade package, and some birthday packages. i am also recovering from a 4 mile walk to sephora and back with mistie! idk why we get these ideas, it was such a nice day but my flats were behaving horribly! i'm just being young, happy, and shocked it is july... whew-

anyway, happy fourth everyone! be very, very safe! i'll make a real update later.