okay, okay, so i know how annoying it is to post two days in a row. but i am having a really great day, and i want to get these pictures up since they are already on flickr.

i got my books today! i am afraid it is going to hinder my productivity, but i am so excited to read again. and learn to draw! if i see any progress, i will try to post it so other drawing-challenged people can know it's not bunk.

last night i made my first etsy sale- it was really exciting to have a sale so fast but i have a feeling i'll probably go a month without another. c: i made a logo stamp for myself last night and picked up some stuff to make clay/silver adjustable rings. i am feeling so creative ever since i left art school, go figure.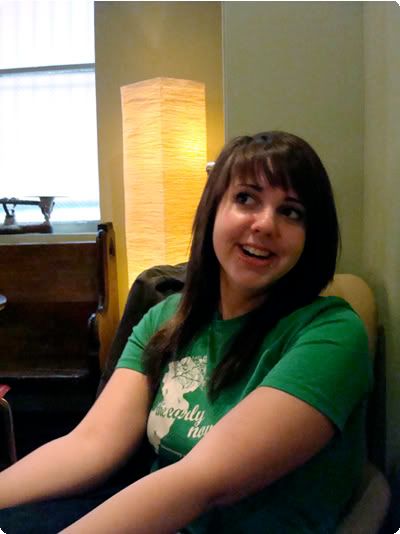 today jamie and i went to lunch (i think our like 8th week in a row eating the same meals in the same place) and then fabric row after. the above photos are of the salad i get, that i am so obsessed with (it has trail mix, sprouts, chick peas, roasted red pepper, tons of herbs, veggies, etc for like $4) and jamie. the photos below are of my favorite store on fabric row (it is like that aisle on both sides, plus middle aisles and a huge back with rolls of fabric) and my dream fabric that i have talked myself out of buying for curtains about eight times now. i think that i am going to miss that coffee shop and fabric row a lot if i move away. ugh having an entire strip of fabric stores is so dreamy, even if the majority of them are mostly just upholstery.



alright, i am going to go either make some earrings or dye my jeans dark again or read or whatever- they are all good options.